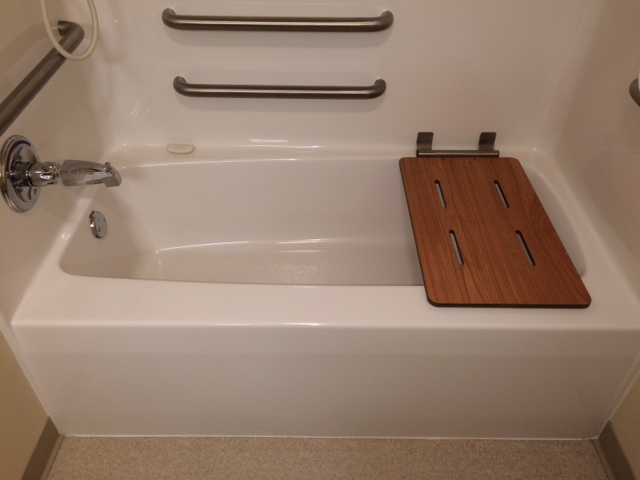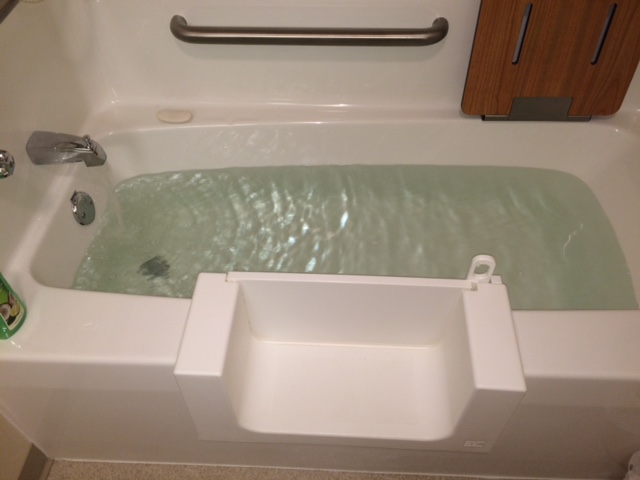 Tub Resurfacing Only $400 today!
Kowalski Bathtub Refinishing
Mrs. Kowalski bathtub refinishing project was in desperate need of bathtub resurfacing. When she contacted The Art of Resurfacing Inc. She wasn't sure if bathtub resurfacing would help to restore or, at least, improve the appearance of her badly damaged tub.  Mr. Kowalski expressed her concerns about the large amount of damage to her tub.  The Art of Resurfacing immediately scheduled an appointment to inspect the damages and ease her mind. Upon inspecting Mrs. Kowalski bathtub refinishing project, it was clean that a tub resurfacing was defiantly needed in order to solve her problem with the large amounts of damage.  Damage was reportedly caused by tenants pouring drain cleaning in her bathtub when it was clogged Mrs. Kowalski's bathtub resurfacing project would require extensive repair to ensure that the bathtub resurfacing process would result in a beautiful long lasing finish. Mrs. Kowalski's bathtub resurfacing project was in Scherrillville Indiana.  The job took approximately 8.5 hours to complete. Mrs. Kowalski bathtub refinishing project left her speechless when we brought her into the bathroom for her final approval.  Mrs. Kowalski was so happy with her bathtub resurfacing she asked us to use her as a reference anytime.
Mrs. Kowalski Bathtub Refinishing Project Details
Why the bathroom remodeling was necessary
If the tub resurfacing project was not completed peeling would have caused excessive bacteria growth. Possible injury to feet or legs were a possibility due to the extremely hard paint chips that peeled away.  Possible decrease in home value for prospective future buyers, and a loss in aesthetic appeal.
Helping clients make lasting decisions
We provided our customer with several option including our textured matting to ensure no slip and falls.  The customer show concern that their child might fall whilst entering and exiting the tub. The home owner agreed that this was the safest moving forward.
Mr Kowalski Bathtub Refinishing Project Summary:

Cleaned Tub
Prepped Tub
Stripped Tub

Scrapped Tub
Acid Etched Tub
Double Rinsed Tub

Tapped Tub
Primed Tub
Painted Tub
Reglazed Tub
We guarantee your bathroom remodeling for 1 years or we'll make good on any oversights.
Do It Yourself
For those looking to do it yourself: Check out Bob Villa's website:
Do it yourself!