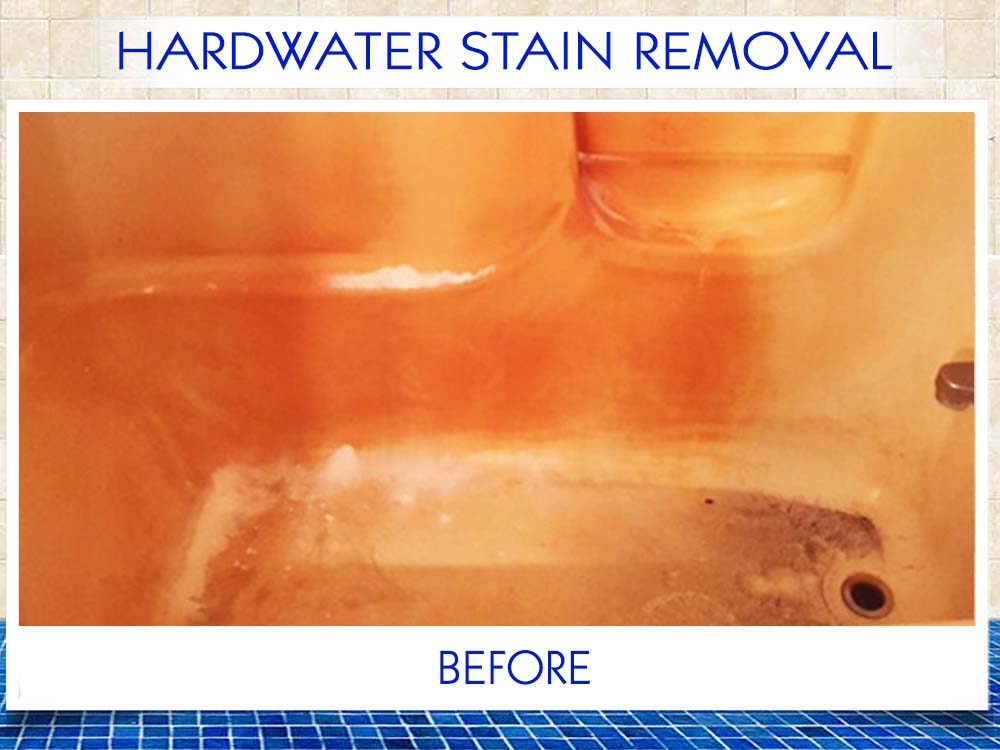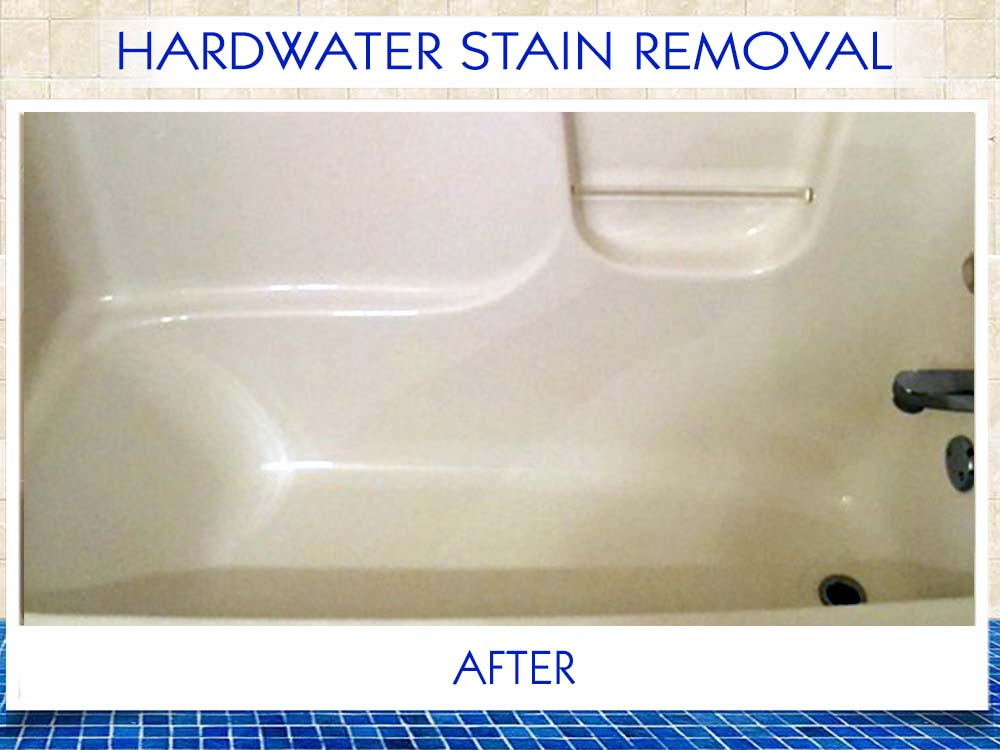 Tub Resurfacing Only $400 today!
Why Choose Hardwater Stain Removal as Opposed to Fully Resurfacing Acrylic and Fiberglass Showers and Tub Units?
Some companies do not offer this option but acrylic and fiberglass tubs can be polycleaned. Polycleaner is a mild acid wash that we use to clean contaminents and remove stains without damaging the finish. Whenever you can salvage the factory finish of a tub or shower unit, we recommend this process to our customers, saving them money as opposed to fully resurfacing the fixture.  Sometimes wet sanding and buffing is required to bring back the shine of the gel coat and acrylic surface.  
This is the most cost effective and effecient means of restoring your acrylic and fiberglass tubs to it's optimal brilliance, shine, and closest to the original condition.